Saint Margaret Mary
The Religious Education of children is an important ministry at our three Parishes.  The Religious Education Program has as its goal the faith formation of the children in our parish.  Through activities and experiences in class, mass and service in our parishes and the community, we hope to lead our children to a mature faith that is living, conscious and active.  Our mission is to create disciples for Christ and foster an environment that encourages the development of a relationship with Jesus Christ.  "I am the way and the truth and the life, says the Lord; no one comes to the Father except through me." John 14:6.
Religious Education for children grades Kindergarten – 8th grade is held at all three parishes on Sundays.  For specific details of the program at Saint Margaret Mary, please contact Stacie Powers at 815-426-2550.
St. Margaret Mary meets from 9 AM  – 10:15 AM, before 10:30 AM mass.
Register for Religious Education at St. Margaret Mary
---
Parishioners who received the sacrament of confirmation | May 2019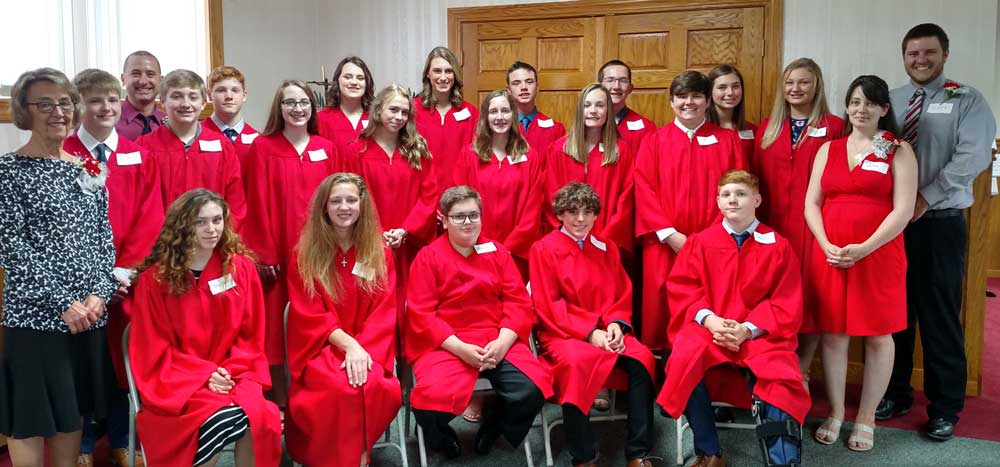 ---
Congratulations to our First Communion Class! | June 2019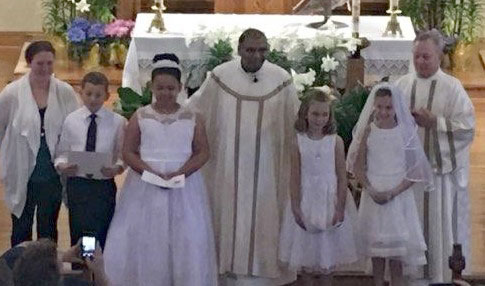 ---
First Holy Communion | May 2018